Why people love to work at DT IT Solutions
We love to see you tackle challenges without losing breath. At DT IT Solutions, you will get fulfillment from work achievements while living your dream personal life.
We believe in balance between work and personal life
The biggest asset and competitive advantage of the company are our people - ambitious, dynamic, educated and reliable. Our employees are a key factor in economic growth and financial success of the company. An attractive and extensive work-life balance portfolio guarantees lasting motivation for employees and thus a better quality of life, promotes physical and mental well-being and contributes to a positive work environment. All this with the aim of providing more freedom in reconciling work, career growth, private life and individual lifestyle.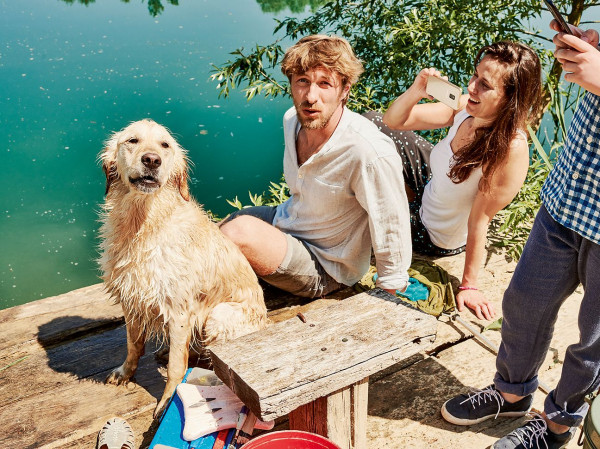 Health initiative
We care about physical and mental well-being of our employees. Therefore, we offer our employees and their family members Work-Life Coaching program where professionally trained external consultants and coaches provide consultations on psychological, business, legal, financial topics and more. The service is free, strictly confidential and includes 24/7 crisis support hotline. Moreover, we organize health week, various cultural and sport events, online lectures and other activities focused on health.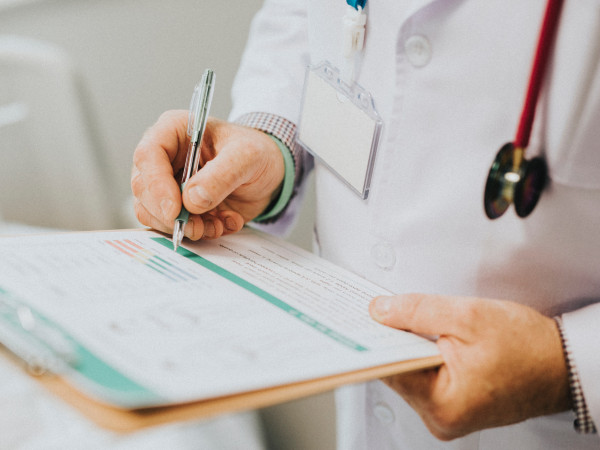 Flexible working hours
We love to see our employees getting the most out of their time so we offer flexible working hours within calendar month, home office, telework, part-time employment, or long-term unpaid leave. Individual time planning of course depends on multiple factors.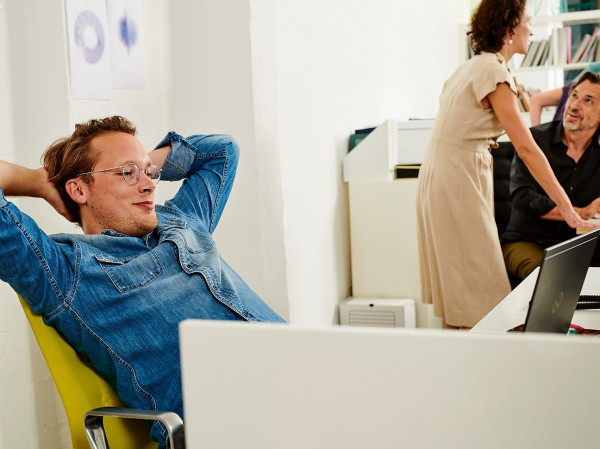 In addition to the basic principles of employee compensation set by the Labor Code, we also motivate our employees by applying special purpose benefits, like Cafeteria Bonus. This financial bonus is provided to support employees' activities in four main categories: health, leisure, transportation and education.
On top of that, our company also offers variable part of salary, development opportunities, wide range of discounts, pension saving contribution, extra vacation days, and many more.
Financial benefits
Cafeteria Bonus - an annual package of money based on job complexity

Variable payment - yearly bonus defined in employment contract, based on reaching company objectives

Employer pension contribution (III. pillar)

Financial bonus for recommendation of a candidate

Financial bonus for relocation

Special program for key employees

Vacation contribution – for employees with employment contract who are continuously 24 months at least in the company

Various discounts on products and services (internet, mobile services, pharmacies, language courses, fitness centers, massage salons, insurance companies, banks and more)*
Benefits with focus on health and sport*
Work life coaching – psychological, work, legal and financial consulting for employees and their family members

Health week, online lectures

Free entrance to Sport & Fun park Alejova

Renting an electric bike
Other benefits*
Home office, Telework – from the territory of Slovak Republic

Part-time jobs or shortened working hours

Flexible working hours within calendar month

Benefit at METRO
Benefits with focus on learning and development*
Opportunity to upskilling, reskilling or change position by hard-skills and soft-skills trainings, methodology trainings, language trainings (f2f and online form)

Leadership program –learning journey to become a leader

Access to Percipio, Coursera, etc. - online global learning platforms with career credential programs, language trainings and courses from world-class universities

Improve your knowledge with internal (provided by our community of internal trainers), and external (provided by verified and recognized vendors) trainings and certifications

Become an internal trainer – knowledge sharing on the local and global level honored by bonus and be a part of supportive trainers community

To learn and grow to stay up-to-date in todays quickly changing world,

see more
Benefits with focus on family and work – life balance
Extra vacation days based on position complexity

Parent day off

Welcome package for newborns

Various cultural and sport events*
Benefits with * are applicable also to part-time positions.
This information may be subject to changes and other internal rules.
Just a 

 few clicks 

 away from a new job

Do not hesitate to try working for one of the best employers in Slovakia.
1
Choose a new job
 
Browse through jobs on our portal and choose the best one for you.
2
Apply

Fill out an application form to register and submit.
3
Get an interview
 
Your application gets reviewed and we will arrange an interview.
4
Final result
 
After both you & us will decide to proceed, you are welcomed to T. 
 
Job 

 portal 
Visit the Job Portal to explore all job opportunities within DT IT Solutions all around the globe.