Viky works in an IT company, even though she was not attracted to IT a long time ago. She has been a part of our company since 2012 and today, from the position of Senior Service Delivery Manager, she takes care of customer relations. She is also the ambassador of the Customer Success Manager of the Deutsche Telekom IT Solutions Slovakia brand. What can you imagine under that?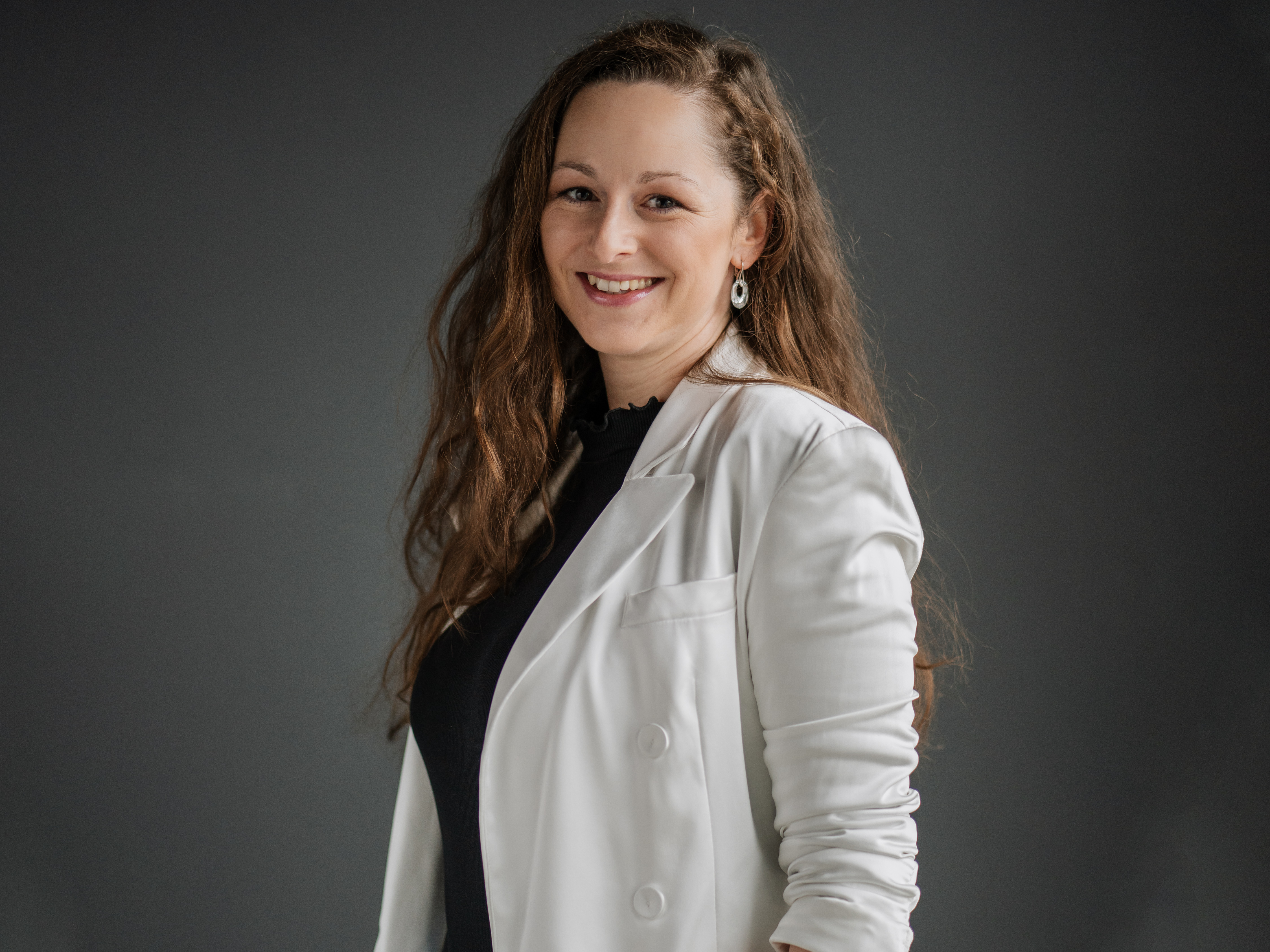 How would you simply explain what the terms Service Delivery Manager and Customer Success Manager mean?
Our company provides IT services for a wide range of customers. The Service Delivery Manager is the point of contact for the person on the customer's side who is responsible for IT. It is one of the key roles that we supply to the customer as a company. It is basically a position that is in charge of communication with the client so that satisfaction is on both sides according to ideas and expectations. This position is about building transparent relationships, within which I can communicate, for example, unpleasant situations and problems. The pillar of Service Delivery Manager is Customer Success Management, which manages the customer experience for the duration of the cooperation. Companies that have successfully implemented Customer Success Management are more successful in retaining regular customers and expanding partnerships and delivered services. An important part is also the collection and analysis of data regarding the customer's current situation, as the improvement plan should be based on facts and not only based on individual experience.
Why is customer orientation important?
Customer satisfaction is a decisive factor in whether to decide again for our company or look for another IT partner. That is why it has always been an important point. As part of the agile transformation, Deutsche Telekom places greater emphasis on Customer Success Management, which is also becoming an even more important pillar of our company's culture in Košice.
The basis for this work, based on the job description, are soft skills, aren't they?
Yes, certainly. Of course, the person in this position should also be in the picture when regarding the finances, but communication comes first. Communication of the Customer Success Manager with the customer must be flexible, you must have good negotiation skills and be able to communicate in stressful and unexpected conversations. You need to think strategically and what is the basis, especially not to promise anything that you cannot fulfil. I have learned through practice that it is important not to take things personally, but factually. We each have different motivations and respond to other people.
In addition to communication, it is important to know the customer's expectations, environment, motivation, and strategy, where it wants to move. The larger the customer, the higher the demands.
Do you see educational opportunities in your field?
Definitely. Although it is not about technical certifications, it is still necessary to educate - in the way of communicating with a new client, in new situations ... It is foolish to neglect development in this topic, even if one thinks that he/she can communicate without problems in any situation. ITIL certification is such a standard for Service Delivery Manager.
Is your position connected with travelling?
Yes. Of course, it depends on the client, but travel is a must. In a pandemic situation, travel was abandoned and we moved on to virtual meetings. But before the pandemy, for example, I was required to travel monthly to customers in Sweden, Denmark or the Netherlands. Business trips are simply part of this job position.
You have been a part of Deutsche Telekom IT Solutions Slovakia since 2012. How did your career develop?
I got into the IT sphere after university study, I started working in monitoring, which is such a gateway for people who do not have a degree in IT. From monitoring I got to quality control, reporting, later I worked as an operations manager. So, I gained experience in finance and management and made myself clear what I want to do. I worked in various positions in the company and since 2019 I have been working in a complex position for a specific customer as a Service Delivery Manager. For this senior role, I gained experience in previous positions and accepted it because it was my expectation - greater complexity and greater responsibility that motivate and move me forward.
At the same time, you are a Customer Success Manager ambassador...
es, I was very pleased with this opportunity and I see it as such a nice award. I know my colleagues, they are all handy and work hard. However, I am glad that I am part of the ambassadors of the Deutsche Telekom IT Solutions Slovakia brand, because there are fewer of us girls among them, and it was also the reason for accepting this job.
Have you ever had a vision of working in IT sphere?
Absolutely not. I am grateful to my brother, who worked in an IT company and attracted me for a long time. He explained to me how people work in such a company, what the corporate culture is like, and he was convinced that I would like the job and he wasn't wrong. I tried it and I took a fancy to this job.
What exactly do you like about Deutsche Telekom IT Solutions Slovakia?
Our corporate culture. Even though I was dealing with something private or professional, the managers always found time for me and we managed to solve everything.
I feel support, willingness to communicate, an effort to solve things, I can be open in communication and I appreciate that we place emphasis on the customer.