During university study, he devoted himself to programming, after graduation, he decided to change his focus and chose networks. He was there in our company when the Network Management department was established from the ground up in 2008. Today, Stano, as Lead Network Architect, is working on the new Juniper SD-WAN product.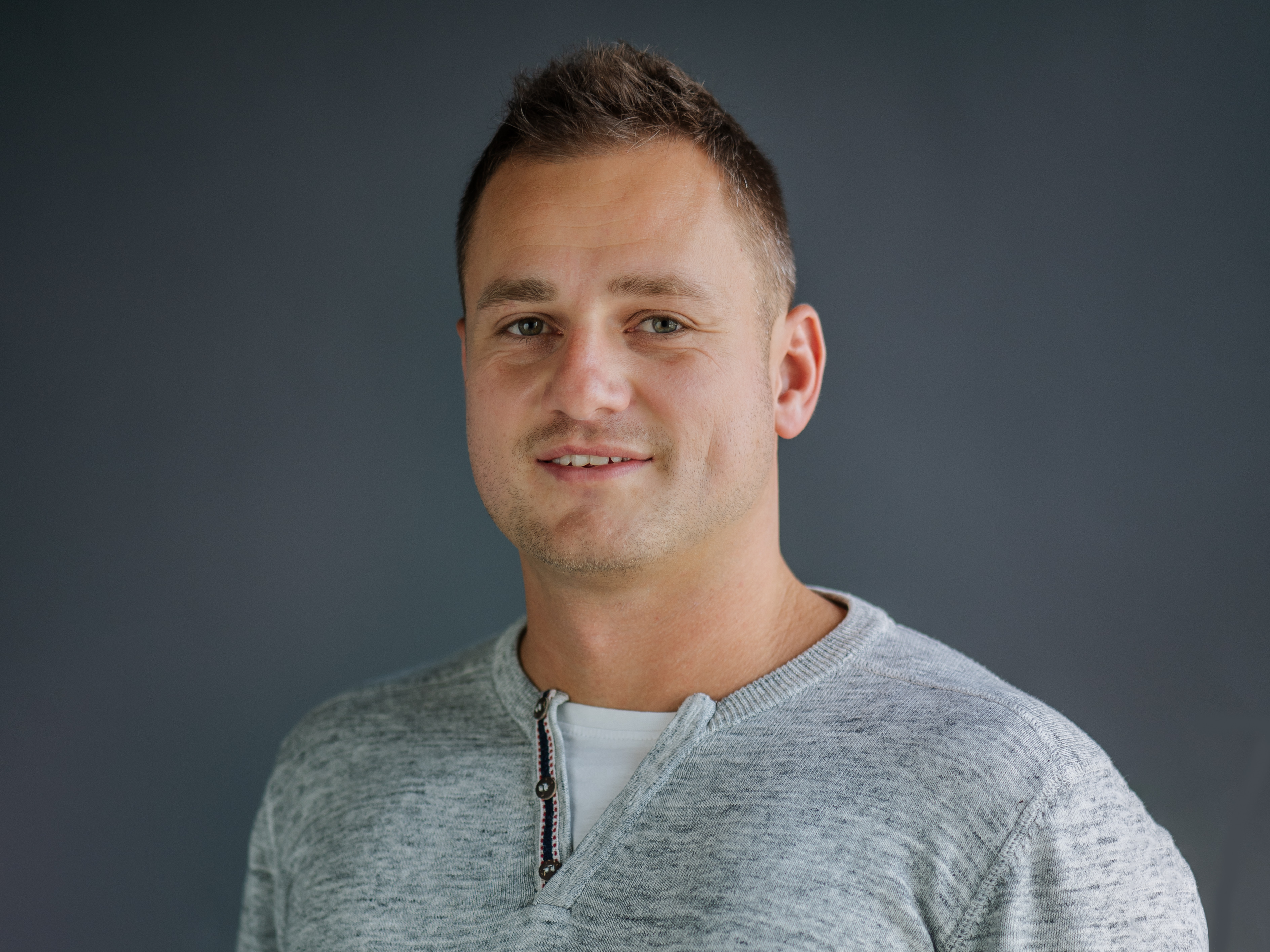 What did your path in the IT sphere look like?
IT has attracted me since childhood, from the first PC, games, clocking, and hardware improvements, making the first network in a block of flats with friends, and it continued at the high school of electrical engineering with the possibility of Internet access, which we did not have at home at the time. I studied programming at university, but my main IT development took place at the Jedlíková 9 college, where we created websites and various digital content for entertainment, or we earned a little extra by developing school assignments or implementing Google advertising, which was just starting at the time. I spent the summer holidays in the USA, where I built and reconstruct wooden houses for the first year and worked as a taxi driver for the next years. It was a very well-paid job for the summer, but nothing in which I could imagine a career in Slovakia. The college network and staying in the PC club were the first contacts with the networking, which distracted me from programming, and after the degree examination, I was applying for a networking job position in T-Systems Slovakia at that time. I had several offers outside of Košice in the field of programming and website creation, but in "T" I was approached by the opportunity to be at the birth of a completely new Network Management team/department, as well as the opportunity to stay in Košice and use German language.
So, what did your beginnings in the company look like?
Instead of joining a well-established team and processes, I got a chance to be at the birth of a new team, processes and work system. The whole working atmosphere was further enhanced by my other two colleagues - classmates from the university, and the possibility of choosing which of us will be the "boss" - the team leader. The workspaces were modest, empty, at first without furniture and computers, but the potential was felt thanks to the great name of the parent company, and today we are the second largest IT employer in Slovakia. From the original 3 people, our department reached the number of about 200. The beginnings of the work were paradoxically a return to study, even directly at TUKE, where we applied theoretical knowledge on real devices in the CNL laboratory and became real networkers. We often flew to see German colleagues, learn, get acquainted with their work system and work environment, and they flew to us. In this way, we have built a more personal relationship, which is especially important in mostly electronic communication, and we cooperate with some of them to this day. With the experience and hunger of the young team for new knowledge and technologies, the quality of work, its complexity and the name of the Košice branch increased.
In 2013, we reached the highest technical level of support in Košice - technical engineering communicating directly with technology manufacturers. Later, other top positions of designers and architects of complex solutions were added to our team.  
Why do you enjoy networking?
IT can be divided into the application (programming) and communication (networks) ones. For me, networks are more concrete, logical and systematic than programming, because in case of a problem I can go through the individual layers and solve them gradually - from a well-connected cable to the data sent by the application. If we solve the optimization and acceleration of data transmissions, the customer will always be pleased with the positive response to a faster network. It also sometimes fits well to get up from the computer and go to the cooled lab, manually mount some equipment in the rack, connect, or make cables and clean them nicely in the holders to make it look clear and professional J.
What do you attend to as a Lead Network Architect? 
I am responsible for the comprehensive design of the architecture and implementation of SD-WAN technology into the existing customer network, or the addition of new customer sites or cloud services. DT covers the demand for new SD-WAN technology with solutions from various manufacturers. Our team is building an SD-WAN product based on Juniper SD WAN technology and we are currently working on a Lufthansa pilot customer project.
You are an ambassador for WAN optimization and SD WAN - what can one imagine under that?
WAN networks include public networks that make up the Internet and private corporate networks connecting corporate branches with data centers and cloud. WAN optimization enables more efficient use of existing networks by compressing data, eliminating their redundancy, changing the parameters of obsolete but still used protocols, as well as eliminating unnecessary and delaying communication on slow networks. For example, if a customer sends a large amount of data to another branch office, where they add a small amount of new data to it and send it back, the optimization device remembers the original data and sends back only the new data. In this way, the transmissions of Gigabytes of data lasting hours can be changed to the transmission of Megabytes in seconds, and the technology ensures that no data is lost.
WAN optimization is an alternative to expensive connection speeds or the only way to speed up connections where connection technology does not allow it.

And what does the term SD-WAN mean?
SD-WAN is an abbreviation for (Software Defined) software network management, which uses the original networks forming the underlay layer and above it is the overlay control layer formed by SD-WAN devices and orchestrator, which allows centralized management and configuration of individual devices with various functions in a nice and understandable graphical environment. The orchestrator administrator defines the required network behavior, which is created based on the parameters of various network connections, criticality, importance and requirements of individual applications for a particular customer, as well as security requirements for various branches and services. This will ensure that the high-priority application, which is crucial for the customer's business, does not fail and works even in the event of a failure of individual connections. Thanks to SD-WAN, secondary applications, such as social networks, will have a slightly slower connection, as they are not a priority for business. SD-WAN represents the future in the field of networks that need centralized orchestration due to their complex structure.
Why did just you become an ambassador?
As part of WAN optimization and SD-WAN technology, we in Košice are a close team of people who are dedicated to it, and the others are not as chatty as I am. I am at home in the topic of networks and I can explain even more complex topics with simple and clear analogies.
You have been in the company for more than 10 years. Do you perceive how it changes?
Yes, I perceive the shift from the origins of the company, getting acquainted with the functioning of the IT market, from simpler positions with less added value to narrowly profiled top experts covering complex topics and the whole roofing of technologies under one roof with creating their own products. At Deutsche Telekom IT Solutions Slovakia, I am personally involved in large projects using the latest technologies, with which I would not otherwise come into contact. Step by step, we are improving our SD-WAN product using Juniper technology and I believe that I will be able to say that I was at the beginning of this technology, just like when building the network department in Košice.

What do you think a person needs to be a "networker"?
First and foremost, he/she must enjoy it, that's the basis. He/she should be related to machine languages, be patient and have a desire to solve complex problems and learn continuously. He/she must be related to systematicity and must try to find the causes of the problems and their solutions. To view incidents and problems as a challenge to learn something new, and if everything works as it should, he/she can still tune network performance and design network management optimizations based on an amount of monitoring data, trend charts, and statistics.