Tina has been a part of our company since 2007. As Head of Education and Development Center, so of course, she was chosen as an ambassador for education and development. Why is education a matter of the heart for her?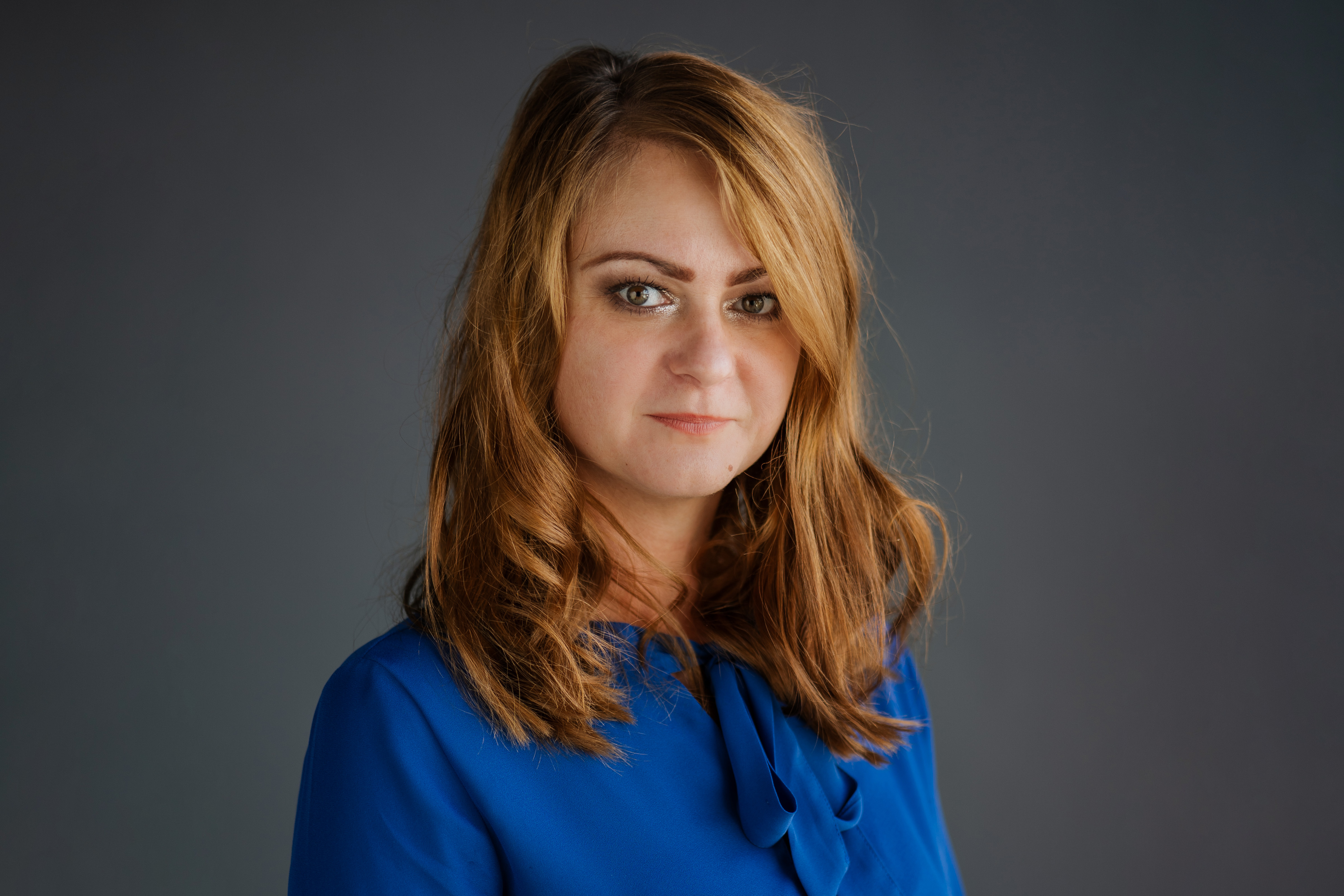 What is the scope of your work?
I lead a department that provides training and development for the company's employees and supports educational activities in the region. Part of our work is to develop the organization and move it forward so that employees have the skills and knowledge that the current market requires and that support the strategic direction of the company. Our activities are also focused on supporting agility, cultural transformation, leadership development, digital and online education, supporting the community of internal trainers, and more. It is also in my competence to lead dual education, which prepares young people after high school in a 3-year post-secondary higher vocational education for a career in IT.
In general, we are engaged in all educational and development activities.
Why do you think education is important?
Because without lifelong learning, we will not move forward - either as individuals or as a whole in society. I consider education to be one of the most important investments not only from the point of view of the company in terms of costs but also from the individual point of view of every person who needs to devote his/her time to education. Self-realization is the most important human need, and continuing education helps us meet that need.
You participated in the creation of the You Can GURU program. Can you tell us more about it?
We provide corporate training externally through suppliers and internally through our colleagues. The You Can GURU program is unique, which originated in Košice and we are proud of it. We have 285 internal trainers in the company who train our employees, thus adding value. The aim of the program is to build a community of internal trainers, help them in their teaching skills and appreciate their role in contributing to the development of society. We received the HR Award within the Group for this program, its impact on the company, and its added value. We also won the Learning and Development Award in 2019 in Slovakia with the program.
Thanks to the fact that we have internal trainers, we can apply the trainings directly to our corporate environment. So far, we have gained above 95% satisfaction from these trainings, which is the greatest added value for the training participants.
What development activities do we have in the company? What should we imagine in relation to them?
In the company, we focus on employee development, where we have defined the so-called "Future skills" and we try to prepare educational activities in this direction. At the same time, we run a targeted coaching development program for leaders or activities to support digital education. We participate in international development and talent programs, where we contribute in terms of content or methodology. Agility is a key for us and in this context, we bring and support activities at the company level in the field of building agile internal trainers or systematically increasing agile skills and knowledge. We also follow trends and want to bring new online solutions. And last but not least, we work to increase quality, efficiency and create new opportunities for students within dual education.
Do you also lead dual education, how do you perceive this role?
I started leading dual education more than 2.5 years ago and it was a new area for me within which I could move, bring new ideas and participate in the quality of this form of study. So far, our dual education has prepared and successfully employed 109 graduates who work in various positions and the company is satisfied with them. 92 of them took the opportunity to get a German certificate, the so-called Fachinformatiker, which is also valid outside Slovakia. The added value of the graduate for the company is high and we do everything to have the best possible candidates and among them, to prepare even better employees.
Do you have any advice you give to participants in dual education during their studies?
Yes, I have. We need to be brave, not afraid, to try new things without losing humility. Because for a career in IT it is necessary to constantly work on yourself and especially to want to work on yourself without the order of, for example, a superior.  
What was your path to education and development?
I was always interested in the topic of education, even as a child I wanted to be a teacher. So I'm glad that this is how I got to education In addition to studying at university, I made a pedagogical minimum, and even after joining the company, it drew me in this direction. I studied a lot and I was looking for the application of knowledge directly in practice, in the company. So I got to the department of education and further developed myself in this area, the transfer of knowledge to others came and gradually it keeps me moving forward.
What do you think the future of education looks like?
The current situation has also shown that the trend is online and digital education, and we want to continue in this direction. We plan to continue to support employee development in digital form with the options we have or in new formats. We are currently preparing a plan and strategy for our direction to fulfill our mission. We also have positive responses from students - participants in dual education to the online form of study and practice.
What do you enjoy about your job?
I have been in the company since 2007, which has been a few years. And I don't know if it's just my luck, but there are still things happening around me that give me the opportunity to do something else. I do not experience stereotypes, I get space in various projects, I can implement my ideas and contribute to the growth of the company. That feeling when you see results behind you, when you help employees progress and develop, when our successful dual graduates are in high positions and the company relies on them when you see that your teammates are satisfied, have the space to participate in interesting projects, and move on forward,  is irreplaceable and I am grateful for that. It's not a matter of course, but a return on my investment in what I do.