Lukáš started in the company as a project manager, but after a short time he became an agile coach and consultant. He also accepted the role of ambassador because he wants to raise awareness about agile and the changes it can bring.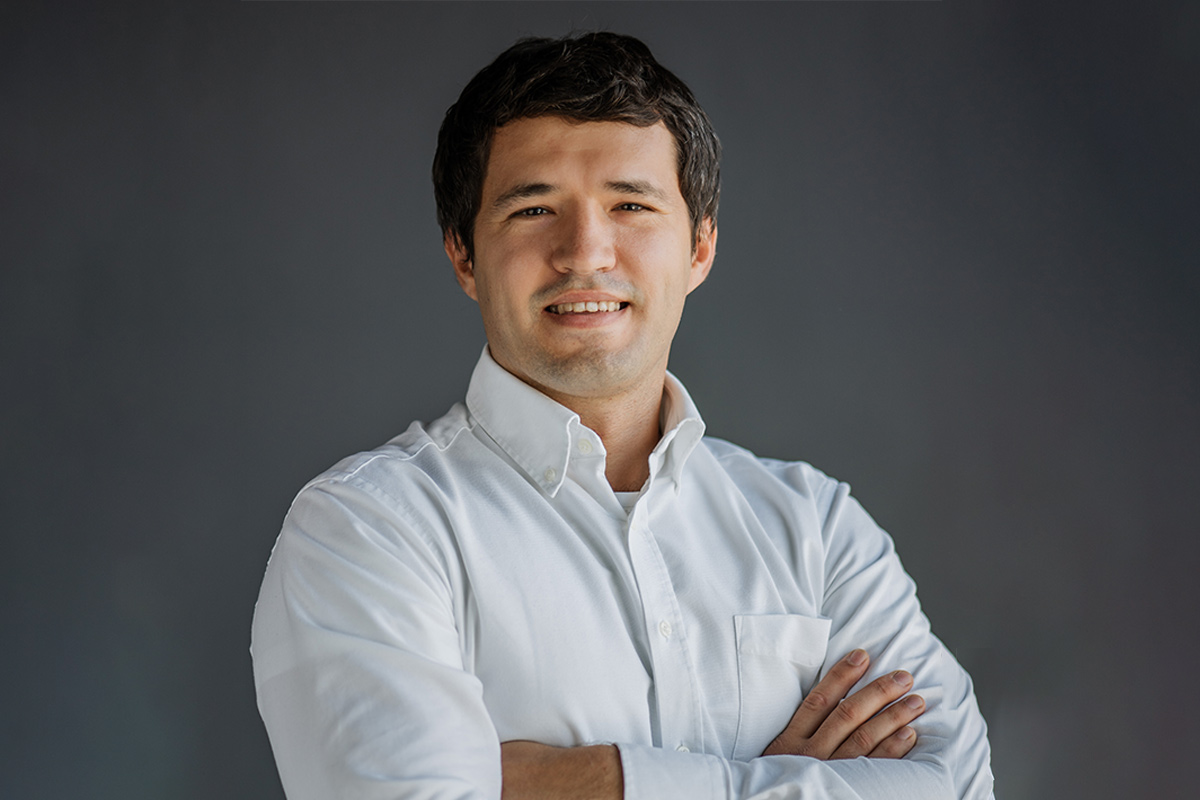 Let's start by talking more about agile ...
This concept includes several areas. The first is the mindset - that is, the mindset that we need to change so that we can subsequently change the management of the team, projects, or the entire company. Agility also refers to a set of methods, tools or frameworks that specifically describe how to agile manage a team or project. Agility aims to move the company forward. It shortens the so-called time to market, can achieve greater efficiency, as we focus on what has priority, and move people forward, as we evaluate work on a regular basis. Thanks to this, we can realize that really every employee affects the operation of the company by his/her work and is not just an identification number.
Is agile just a current trend?
Agile is nothing new. The principles and values were first written in the Agile Manifesto for software development in 2001. However, the need for agile is important in today's rapidly changing world, to which we need to respond effectively. That is why companies need to be transformed, as has been the case with us in recent years. However, the first agile swallows were in the individual teams, maybe even without realizing it, about 10 years ago.
You mentioned the principles of agile. What is it about in practice?
There are four principles that change the way you work. I value individuality and interaction between people more than setting up processes and tools in the company. We are an over-technological society and we often forget that we are human. Agile therefore does not want to focus on great processes, but on making people in the company feel good, because only motivated people will be creative and bring added value.
I focus more on the working software - service or product, than on the amount of documentation. We often need to think about everything first, plan and postpone the activity itself until later. Agile wants to get to a simple activity first, which will show if we are going in the right direction.
Cooperation with the customer is also important. This is a pro-customer orientation, where I perceive the customer's need, which I want to solve - I must focus on what the customer need, understand them, and ultimately when they are satisfied with the product, it will bring added value.
The last principle is to respond to changes and not blindly follow the plan. A good example is the current pandemic situation, where we simply had to react and move to the home office. In practice, we can complain that the customer demands endless changes and innovations, but the demand for new solutions is the driving force of IT.
When did you come in contact with agile?
In the past, I worked as a System Engineer for an American customer, my field of activity was in Los Angeles. There were changes in the company and the classic project management began to change to agile, since then I have been interested in this area. When I settled in Košice and joined our company, after a short time I started to devote myself internally to agile coaching and I am still developing in it. For example, last year in Amsterdam I completed the Implementing Scaled Agile Framework for Lean Enterprises (SAFe) training led by renowned coach Eelco Rustenburg.
What is the future of agile?
All IT is moving towards agility. Agility itself is gradually evolving and even today it is growing into portfolio management, company budgeting, and achieving strategic goals. However, it must be said that agile is not a panacea that will save processes. With both classic project management and agile, you will finally come to the expected output. However, agility should be present in product or service development, where frequent changes, new requirements are expected, and therefore a more effective response to changes is needed. A completely trivial - when preparing scrambled eggs, I do not need to react to any changes, I just need the classic project management - preparation, cooking, cleaning.
Do you have a guide for becoming agile?
For a team or company to be agile, a combination of several aspects is needed. If we are doing an agile transformation with hundreds of teams, we need ready management first. They need to know the risk they are taking - well-established and functioning teams will change their mechanism of operation. The change is coming from management to employees, who must feel it not as the end of the world, but as something positive, or at least be open to change. Subsequently, an implementation plan is prepared, a gradual training.
The important thing is that the agile transformation does not end. Once we function agile, we still have something to learn and push the boundaries through evaluation and feedback. If someone says that he is 100% agile, then he/she certainly is not, because agility is not a phase or an aim. In practice, this can be seen in sprints *, where the team analyzes what they did, what was good and what was bad, they also get feedback from the customer they work with and apply what they learned to their work.
What do you like about your job?
The fact that I am part of a great transformation that is happening and that I helped to form. I must admit that I also have great colleagues with whom I get along professionally and privately. Being a large company, Deutsche Telekom IT Solutions Slovakia has many interesting opportunities and several people who know how to move you in career and personal growth.
* sprint in agile - a time-boxed period, 1 to 4 weeks, consists of planning, performance, flashback, and evaluation