Martin Matta has attended three years of dual study, which is offered by T-Systems Slovakia to young people, who like the IT world and who do not prefer the study at the university. So, how this study helped Martin? Read more in the next lines ...
Martin was studying a high school with IT orientation. He was interested in lots of various topics, like the Cisco networks and programming, game in C++. He also touched the fields as security and vpn.
One leg in school, second leg in the real life
Martin: "High school was cool. When I came there, I was feeling like at home. I cannot say the same about the university. I was walking through the campus there and my feeling were confusing. Then again, in the premises of T-Systems Slovakia (TSSK), where Dual study is seated I felt fine again. I had the possibilities to design something , solve something. I was more free.
"
There were more fields Martin wanted to touch at Dual. Networks, Linux and Windows mostly. He was experiencing the life of student at one time, but he already participated on the real projects at the same time. Through the summer months Martin was working at the TSSK company, meeting lots of people from real projects life. On the beginning it was the Linux team, then development, working on the scripts, some admin tasks, ...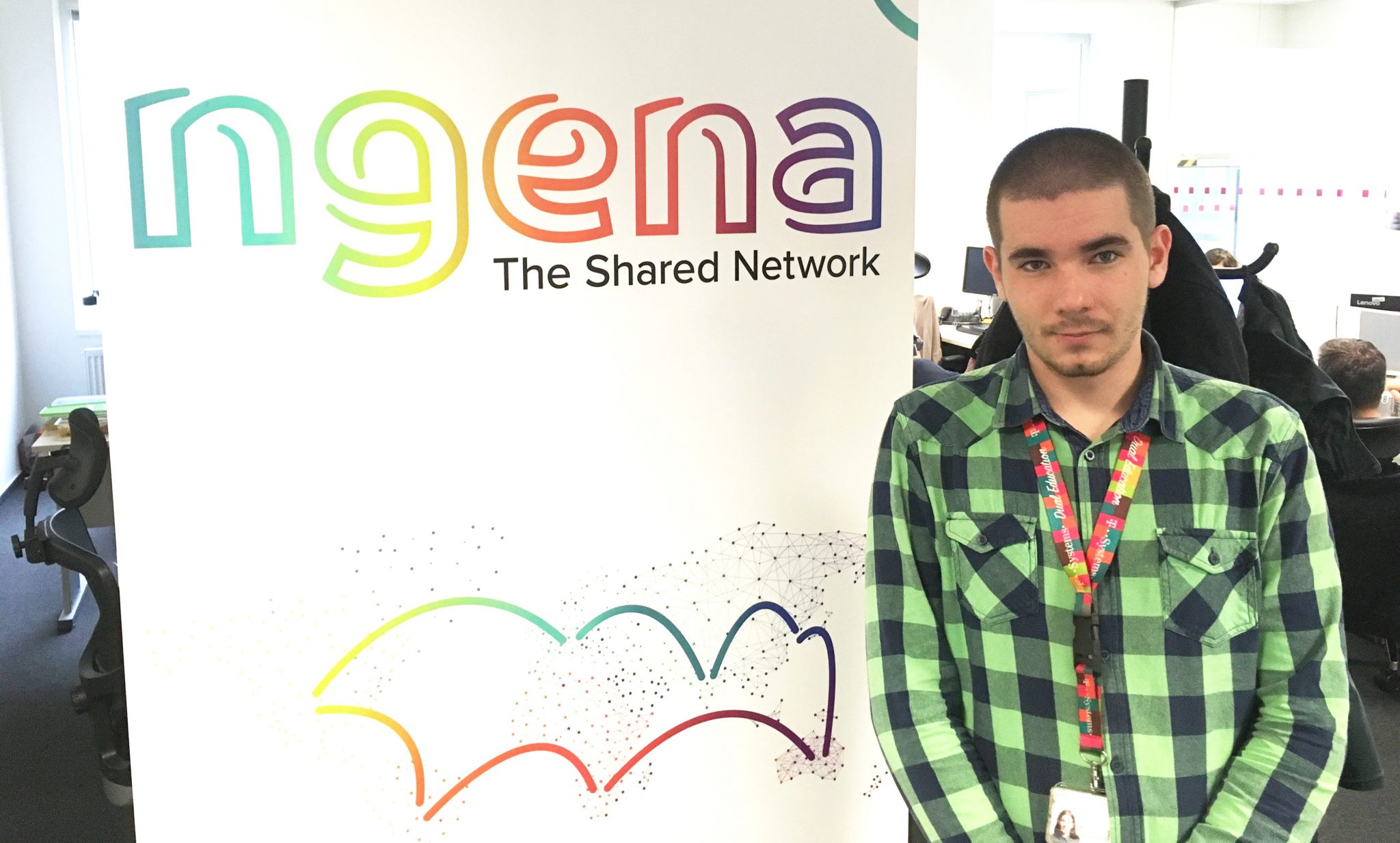 In the last year of the study he was working on the reporting system "Dual Repa". He made the database, he adjusted the server, he was preparing php scripts, processing data, communicating. When martin finished the school in June 2018, he was thinking about the words from one TSSK instructor: "It is very hard to adjust a good monitoring system." Martin wanted to focus on monitoring.
Part of ngena team from July 2018
Martin is working at ngena team (Next Generation Enterprise Network Aliance) since summer 2018. It is the absolutely new platform, offering a lot of possibilities, implementation of new ideas. As ICT administrator, Martin is "custom" programming, working on security systems. He cooperates on the correct function of the network devices. His team leader Martin Bača found out fast that this young man is fan of the technologies. He has stated that everything related to ngena will be interesting for Martin and he was right.
At this time Martin lives with Linux and Windows. He would like to learn Python as well.
How Martin likes the company and people around? He is saying that he has good experiences. He is lucky to have a good team and good leader. He also likes the challenges around and he is getting better fast.
We wish Martin all the best with his new assignments.