Csaba has been a part of the company since 2012. He accepted his role as a popularizer of automation with joy and enthusiasm. He is our ambassador for automation and DevOps and is also an international ambassador for the Telekom brand.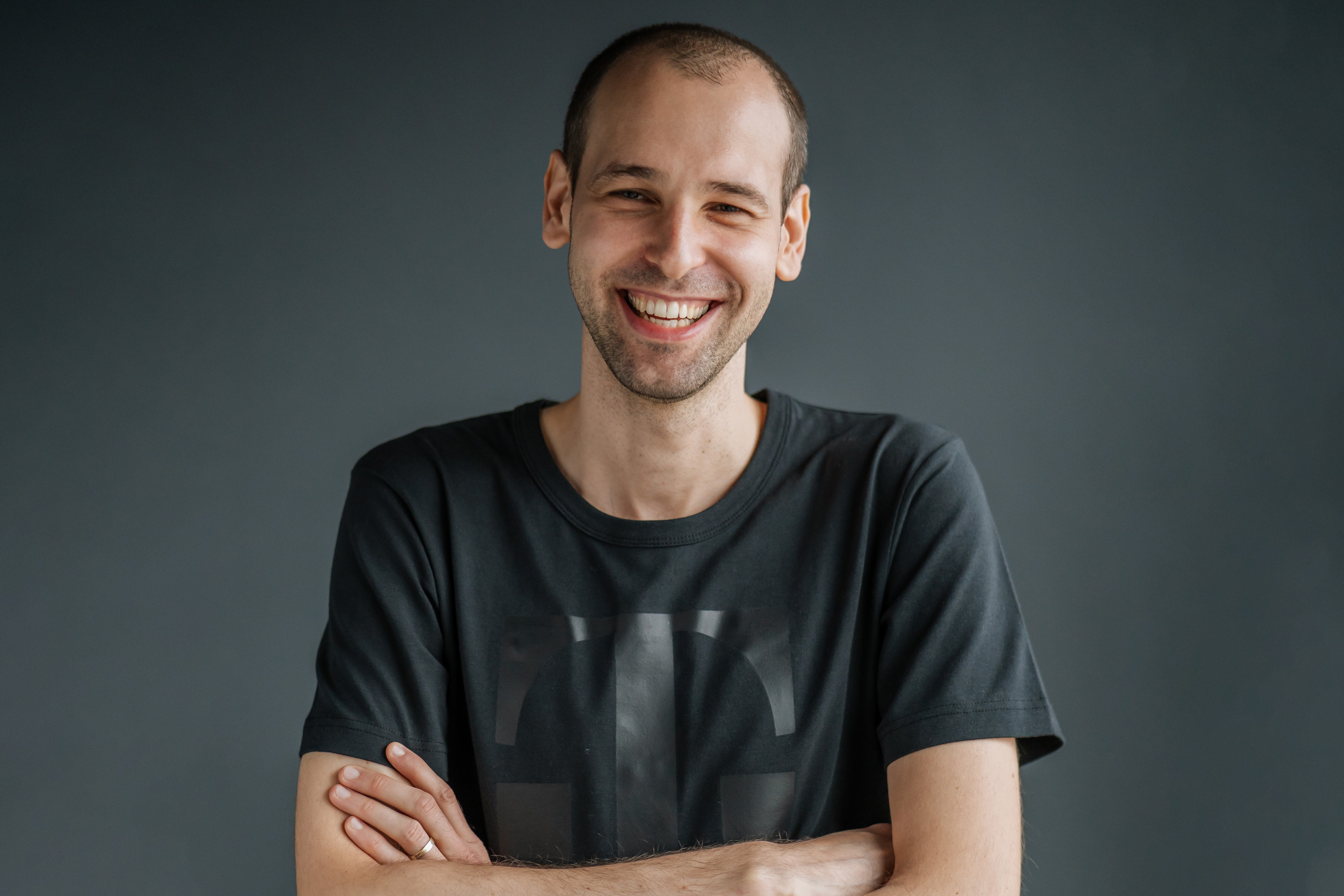 Do you remember your beginnings in the company?
Yes, I have been with the company since 2012. I took on the position of Junior Application Administrator. I oversaw several applications running on the Linux operating system, but also Windows Server. I was a junior for many years, until I made a big leap into a senior position, still within application management. I also tried the leadership of the team, but it still attracted me more to technical topics. And since 2017, I have been intensively involved in automation and DevOps. I am currently in the position of ICT Architect, within which I offer solutions for automation.
What is your role as an ICT architect?
As an architect, I deal with various designs and application designing. I try to understand what the customer needs and design a comprehensive software solution from the infrastructure, databases used to application communication.
Why did you become an ambassador?
I have been working hard on automation and DevOps for a long time, I am a pioneer in the company within the department where I work, you could say. It started with one activity, when we threw the installation scripts for the legacy system into the Jenkins tool, through which the entire deployment of the new version of the application took place on its own. Such deployment was faster and more transparent for all. However, this topic is extremely broad, and the more in depth one goes, the more one sees that one cannot be a guru in everything.
How would you explain automation to a person who does not work in IT?
By automation, we eliminate repetitive activity, which the machine can perform automatically according to our clearly prescribed procedures. Unless there is an unexpected impact, the machine manages to do its job 100%. An example from everyday life can be a coffee machine. If you have an automatic coffee machine, you just fill it with coffee, add water, press a button and in a few seconds you have a tasty espresso, but compare it with a hand-held coffee machine.
And why do we need to automate?
By automation, we increase the quality of the delivered product or work, because the so-called human error is removed. However, this does not mean that it is a loss of a job. We can effectively use a person in another position when working with higher added value, so the company uses the education at the level of up-skilling, i.e. increasing knowledge in the field, but also re-skilling, i.e. changing the activity orientation. The aim of our work is for people to learn to automate and work with automation - the so-called Machine-first approach.
We in the company internally automate older legacy systems, for which we cannot use the most up-to-date procedures. For new applications, we already implement DevOps directly - a comprehensive methodology that covers the entire software development cycle. This method of development already counts on advanced automation, with shared responsibility within agile teams, setting various metrics, simplifies the deployment of new versions, and at the same time enables fast system recovery.
How has automation changed the IT sector?
I see automation as a powerful tool for simplifying everyday tasks, not only in the IT sector. There are tasks that we can no longer imagine today without automation, and yet there is still a lot of room for improvement of various processes from administration to application development. In any case, it can result in more reliable and faster delivered solutions produced in the IT sector.
What future do you predict for automation?
DevOps and automation are the direction and path to the future. All applications are directed to DevOps development, which can reduce time to market, which is a particularly important factor from a business point of view. We see great importance in the implementation of AIOps, where thanks to artificial intelligence we will be able to better manage our IT systems and prevent unexpected outages.
Do you enjoy working in a company?
Yes, because I have room to grow, we can share our knowledge, help each other, and rely on each other. I enjoy working at DT ITSO SK from the first day I joined. It is a hobby for me. I am experienced not only with my work, but also with the corporate culture and brand of our company, so I am glad that I can promote our brand.